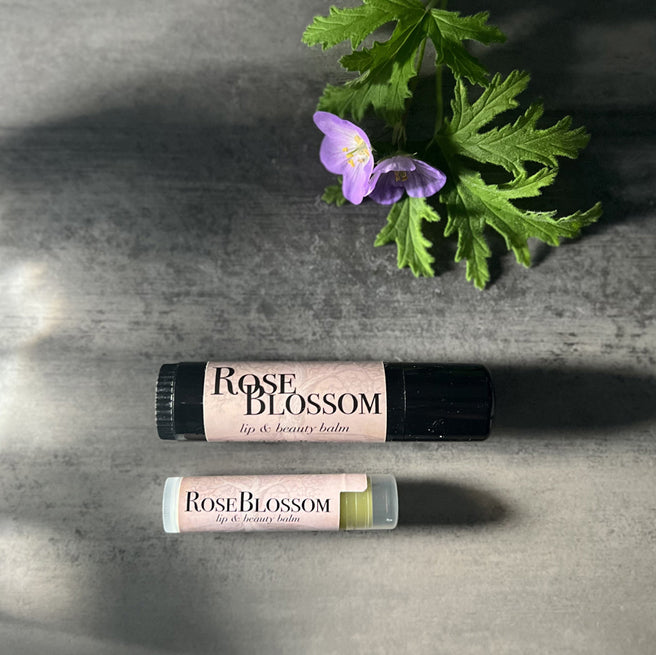 apricot oil, calendula, rose, and vanilla
Let your skin be kissed by the heavens, as this balm glides gently over your lips with a wonderfully satisfying aroma!
This lip balm has an infusion of hydrating botanicals to empower you with succulent, beautiful lips. With butters to prevent sun damage and encourage daily nourishment.


choose from
0.15oz tube
0.50oz tube 
full ingredient list : sunflower oil, avocado oil, *shea butter, *coconut oil, *apricot oil, beeswax, *olive leaf, *calendula, benzoin, *rose geranium, *vanilla and *rose *organic Each product offering is formulated & made by us, at our in-house Beauty Lab, in small batches. Due to the nature of raw plant materials, there may be some variation from batch to batch but our formula ratios remain the same. *These statements have not been evaluated by the FDA. This product does not intend to treat, diagnose, cure, or prevent any disease. If you're pregnant, breastfeeding, or on any medications, please consult with a qualified health professional before beginning any new herbal products.
Go Deeper...
Planet : Venus
Love Note
This is a FTR original product. She has been giving sweet kisses across the world now for more than 10 years! Thank you for your support in making this offering a success along this journey.