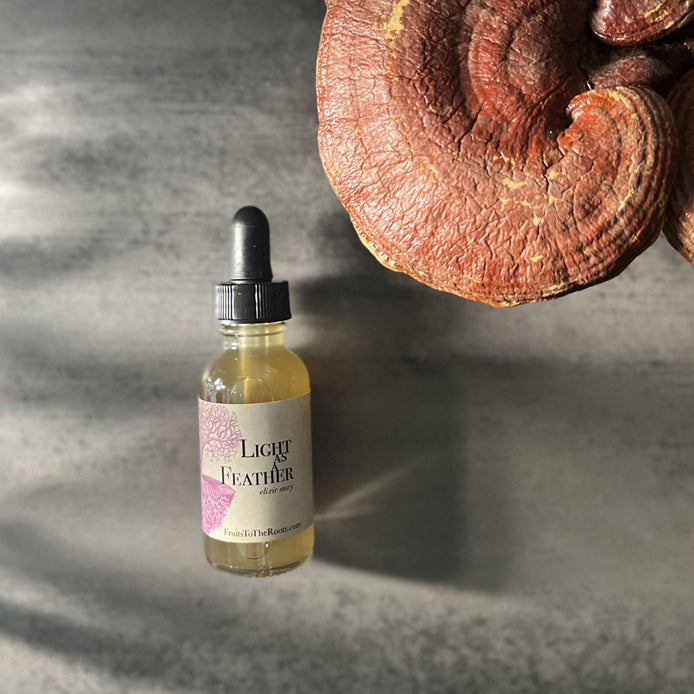 This elixir was 
created with fresh plants for empowered extractions to be beneficial for working through chaotic thought patterns, and helping to slow breathing for reduced anxiety. Will also benefit rest and sleeplessness.
 
1oz | 29.57ml - about 800 drops | glass bottle
full ingredient list : essence & plant body of fresh milky *oats, *passionflower vine, *lavender flower, *reishi mushroom, *willow flower, *valerian flowers, contains alcohol (less than 20% ABV) *organic VEGAN Each product offering is formulated & made by us, at our in-house Beauty Lab, in small batches. Due to the nature of raw plant materials, there may be some variation from batch to batch but our formula ratios remain the same. *These statements have not been evaluated by the FDA. This product does not intend to treat, diagnose, cure, or prevent any disease. If you're pregnant, breastfeeding, or on any medications, please consult with a qualified health professional before beginning any new herbal products.
SHAKE prior to use & set INTENTION 7-10 drops under tongue or in tea as your intuition suggests
Go Deeper...
Planet : Moon
Love Note
"You float on the Wind, Weightless & Free."

This is crafted with local Maryland botanicals. Due to the nature of milky oats- you will see sediment in the bottle. This is natural and an important part of this elixirs constitution. Simply shake it up before use to get the full impact.

May you find the sweet spot between wonder and relaxation within.