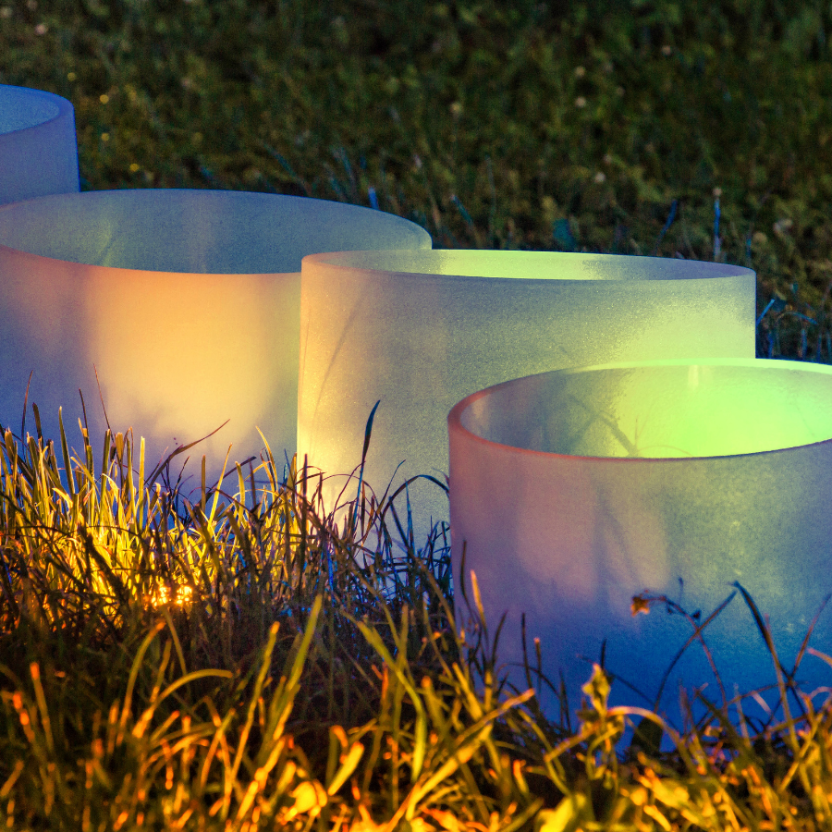 Soundbath SEPTEMBER - Jefferson, MD
All sound bathing events at Foxhaven Farms are organized by their team. You must purchase - TICKETS HERE
coming later this year :
SEPTEMBER - Evening Soundbath in the Barn 
Immerse yourself in a rejuvenating sound bath and tea ceremony. Lauren will guide you through a meditative state using crystal and/or brass singing bowls. This experience utilizes frequency, vibration and stillness to create a meditative and relaxing environment–promoting a sense of calm, inspiring mindfulness and peace.
Sound journeys can help enable one to enter a deep, alpha-theta brainwave state. It is in these states where healing is stimulated at the cellular level.
The sound bath will conclude with a mini tea ceremony to nourish and re-integrate the spirit with the body, for a soothing and 'transformational' experience. 
BEGINS PROMPTLY
Ends with a few minutes of reflection and an optional re-grounding herbal tea supplied by Fox Haven Farms medicinal garden
Please BRING YOUR YOGA MAT & FAVORITE MUG for tea. Wear comfortable loose clothing.
 
EVENT LOCATION:
Fox Haven Farm and Learning Center
15948 Frederick Rd, Woodbine, MD 21797
This is NOT a free event. To attend you must 
BUY TICKETS HERE
All accidental purchases made with this page will be automatically returned. Thanks!
Go Deeper...
Each Soundbath meditation intention is Unique, just like you.
Love Note
Working with sound is a gentle and intuitive way to bring added presence to your daily rituals. Beauty isn't just about skin, but what resides within. We hope you will enjoy these moments of intention setting and Unique Being.